Faith Gladmore International is an independent executive search firm based in Singapore.

FGI specializes in trans-Asia recruitment of middle- to top-level personnel across industries, functions and disciplines. Our Firm operates with a reach to executives in Singapore, Malaysia, Indonesia, Thailand, Vietnam, Philippines, China, India and Australia.

At Faith Gladmore International, we believe in doing what's right, not just what works.

Our Firm stands on the principle of Good Faith; conducting our business in good faith with our clients, candidates, associates and stakeholders. We believe that good faith produces Gladness all around. And with gladness, more can and will be achieved from a business perspective.

It is this simple philosophy that compels Faith Gladmore International to offer more than basic Executive Search services. Our Career Development initiative provides long-term support for our clients and candidates to ensure a seamless post-recruitment process.
Learn more about us.
Wise Choices...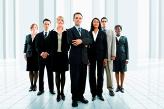 ...Winning Teams